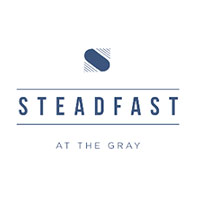 Steadfast, one of the Loop's most innovative dining experiences, opened in 2016 with the goal of creating a truly chef-driven experience in a part of Chicago not often known for it. Featuring Midwestern ingredients from valued local purveyors, house-made charcuterie, and two passionate chefs, Steadfast's menu features affordable steaks and seafood with elegant plating and dynamic flavor and aromas. Steadfast has been described as an instant classic in one of Chicago's celebrated historical buildings.
Please click here to see full details.
Warning!
Future Watchers is not afiliated with CDM Media. The link on their website to ours does not indicate any relationship, and appears to be intended to deceive.